Currently working in the Nashville area, available for collabs via the wonderful internet. Head to the contact page to inquire.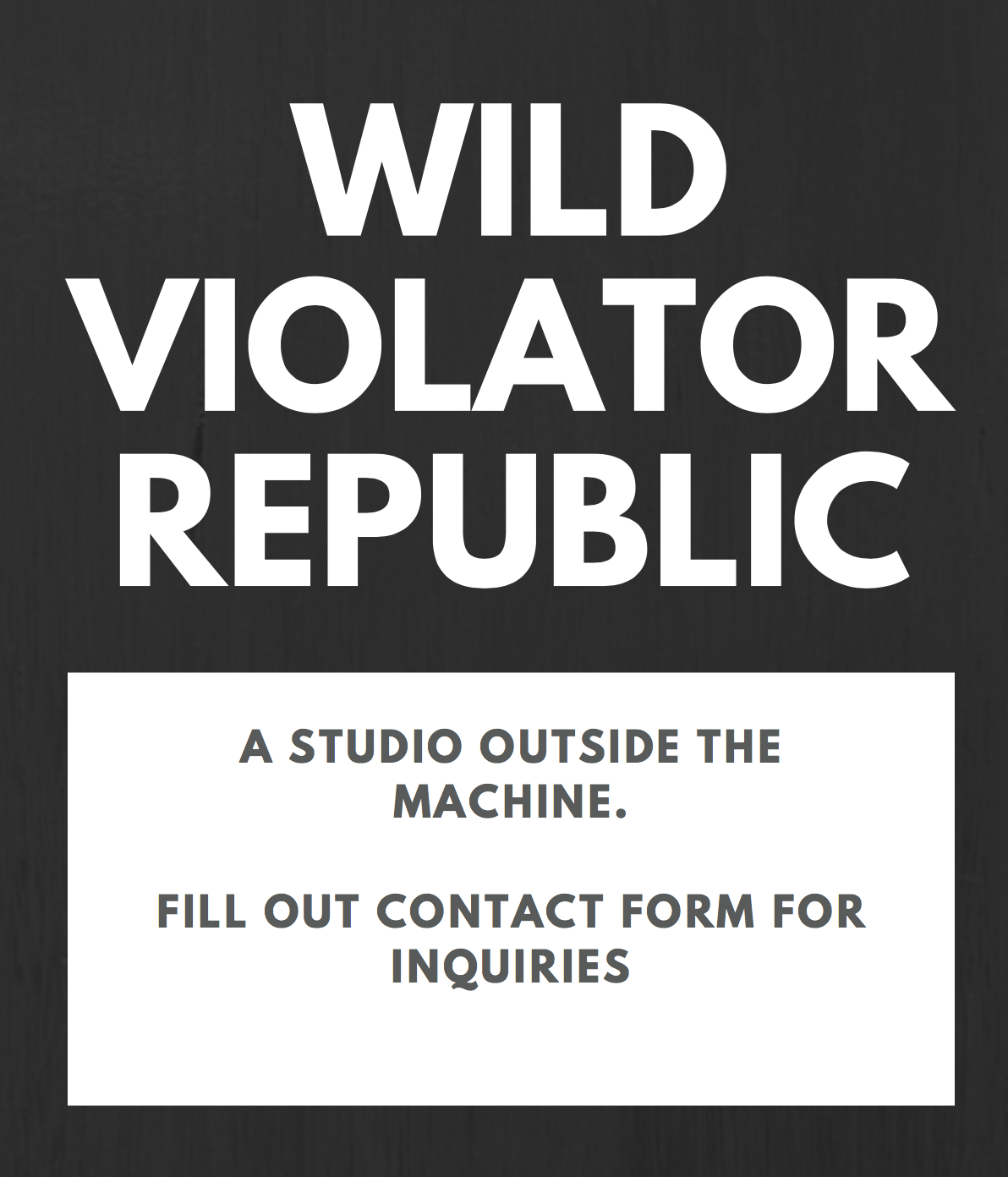 not a label. not a brand. merely a studio with the following approach to the creative process:
WILD
I believe in unconventional practices when it comes to sound design, and prefer to not leave any breadcrumbs. What we make together won't be a collection of used production tricks.
VIOLATOR
If we work together, we won't be making art for the music business. We'll be making art to make art and if it ends up being successful, so be it. We won't play by genre or trend rules.  Reference tracks are helpful, but in our case, they're not the boss.
REPUBLIC
We're going to make music by people for people, not for corporations or dollar signs. I believe that when you take commercial success out of the driver's seat, it can free you up to say what you really need to say without trying to fit into a box for a company's bottom line.